THE GATEWAY TO ONE of
southern california's most
unique private communities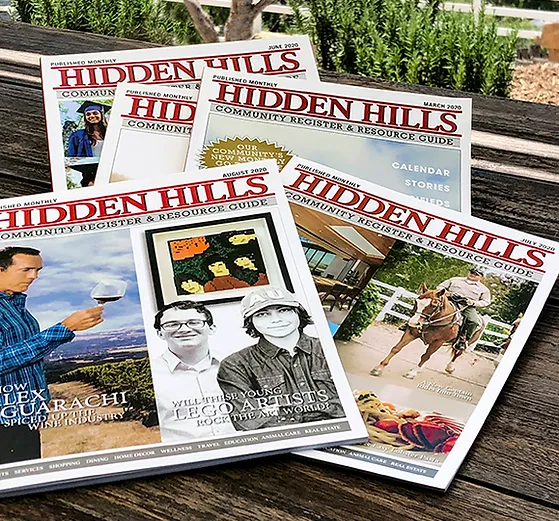 THE EXCLUSIVE COMMUNITY PUBLICATION FOR THE RESIDENTS OF HIDDEN HILLS
The Hidden Hills Community Register & Resource Guide is known within this private and highly engaged enclave as the window to what's happening. . .an entertaining and informative monthly snapshot of all things "Hidden Hills."
The publication also doubles as a quick and concise way to find local businesses that are especially interested in servicing the community.
Our readership openly appreciates the advertisers who make this free publication possible and are known to go out of their way to support them.
the little local with the heart of a national
True, it may be less than 700 copies per issue, but the Hidden Hills Register & Resource Guide's ethos is to treat each of our subjects and all of our readers with the respect they deserve. By collaborating with only experienced professional journalists and photographers we create vibrant, authentic content that people can't wait to dig into.
OUR PUBLICATIONS ARE NOT KNOWN TO BE FLIPPED THROUGH AND TOSSED. THEY ARE KEPT IN THE HOME AS A MATTER OF LOCAL PRIDE.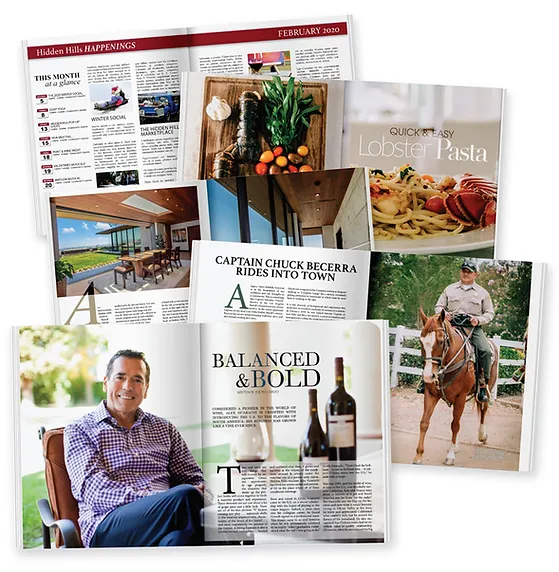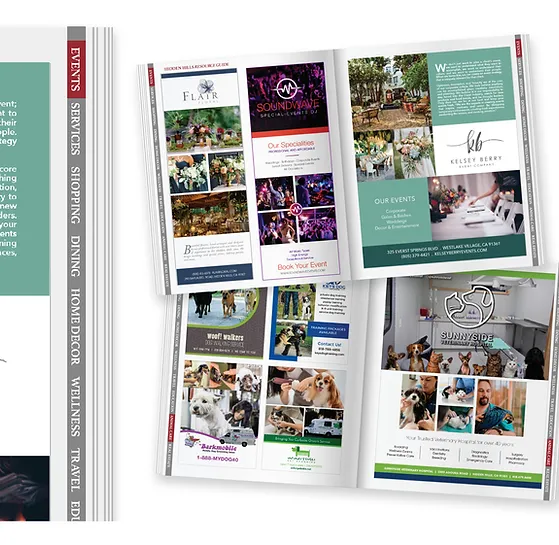 the go-to guide to businesses & services excited to serve the community
The Hidden Hills Register & Resource Guide organizes all of the best local businesses and services into an easy to navigate section. Category by category, residents will see your message consistently throughout the year, keeping you among top-of-mind options when the next opportunity arises.